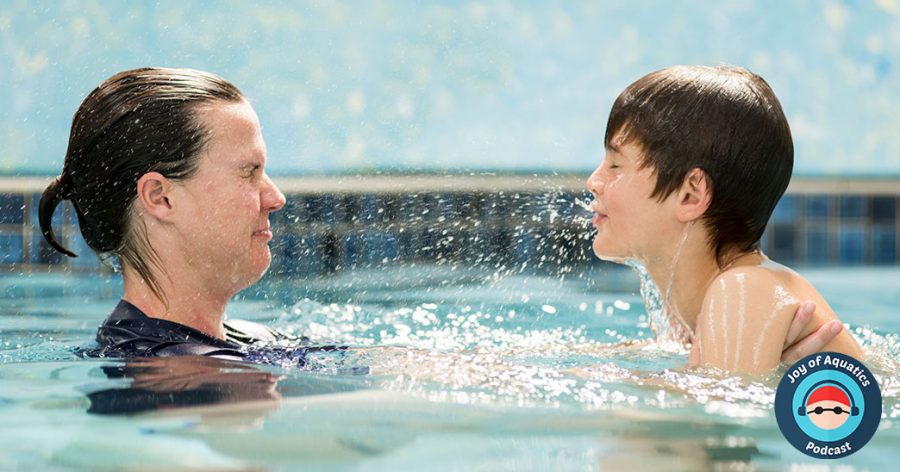 The Joy of Aquatics
Professional Development
Podcasts for Swimming Teachers
'The Joy of Aquatics' is a series of podcasts providing peer-to-peer support for swimming teachers and swim school managers.
By sharing knowledge and experiences, 'The Joy of Aquatics' aims to help swimming teachers come together – to laugh at the great parts of their job, find solutions for the hard parts, and feel less isolated in the industry.
Podcast episodes will discuss everything involved in teaching people of all ages and abilities to swim, and how to be safe in the water.
Topics include child behaviour, parent concerns, trouble students, drills, skills, equipment and much more.
Listen to an introduction to The Joy of Aquatics below.
'Teaching Aquatics For Life'
This podcast program has been designed to provide swimming teachers with professional development, to introduce them to the national and international swim school industry sphere, and to foster healthy relationships among swimming and water safety teachers by building a strong supportive community.
Topics include:
Stroke Development
Professional Development
Parents – Friend or Foe?
Special guest speakers
Common Mistakes of New Teachers
Worldwide Water Safety
Industry Structure Overview
Tri-Program
The TRI-Level Program is designed to strengthen aquatic industry partnerships between parents, teachers and students allowing students to learn lifesaving skills more effectively and efficiently.
Click Here to download the full Tri-Program brochure (Warning: Large File Size).